Case Of Massandra And Baskau's Gang Solved
94
24.09.2021, 10:47

110,556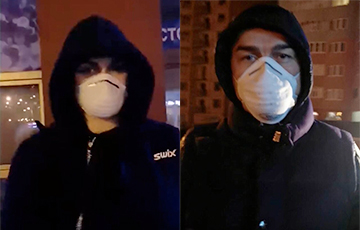 We will not forget, we will not forgive!
The ByPol initiative has published a new investigation into the circumstances of the murder of Raman Bandarenka.
In its investigation ByPol used records of telephone conversations, which were received by the Cyber Partisans following the hacking of the Interior Ministry's database.
ByPol draws the conclusion that the first person to use physical violence against Raman Bandarenka at the Square of Changes on November 11, 2020, was Dzmitry Shakuta, a multiple world champion in Thai boxing and kickboxing and a special training instructor for the Rapid Response Special Unit (SOBR). Shakuta was part of the group of Lukashenka's press secretary Natallia Eismant - they repeatedly made raids into protest courtyards to cut white-red-white ribbons and paint over the opposition graffiti. They acted under the cover of SOBR and the riot police.
The second suspect in the use of violence against Bandarenka is Yauhen Tsimanouski, a SOBR senior warrant officer. He deliberately hit Raman's head against the ground before loading him into the service minibus. According to the ByPol investigation, in addition to Tsimanouski, the group of special rapid response unit (SOBR) also included Captain Sarman, Senior Warrant Officer Antsiufeyeu, Warrant Officer Buykevich and Warrant Officer Savenka. In the SOBR minibus Bandarenka was kept for about 20 minutes - no one knows what they did with the detainee all that time. Then Raman was handed over to the riot policemen in a severe condition and was taken to the Tsentralny District Police Department. From there he was taken away by an ambulance.
We remind that 31-year-old Raman Bandarenka died on November 12, 2020, in the intensive care unit of Minsk emergency hospital.
Read all the results of the investigation here.