Surname "Lukashenka" Becomes Swear Word
3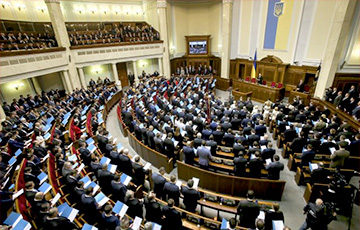 The Ukrainian opposition shouted it when they were adopting a resonant law in the Rada.
Yesterday the Ukrainian Verkhovna Rada passed a resonant law on de-oligarchization. The bill initiated by Ukrainian President Vladimir Zelensky was voted for by 279 deputies.
A funny incident happened during the voting in the Ukrainian parliament. The representatives of the opposition party "European Solidarity" started shouting out the name of the Belarusian dictator to protest against adopting in their opinion a controversial law. In such a way they wanted to show that the rule of law was being broken in Ukraine.
"He won't come, he's in another country. That's where you go, to Shevchenko," reacted with laughter Deputy Speaker Ruslan Stefanchuk and hinted at the scandalous deputy Yevgeny Shevchenko, who was expelled from the party "Servant of the People" for traveling to the Belarusian dictator.