Economist: The Money in Settlements Through the Belarusian Banks Will Be "Hanging"
2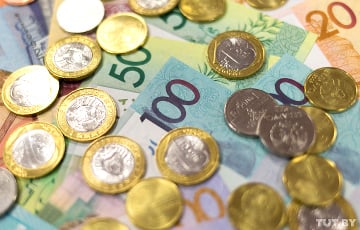 Settlements due to sanctions will take not a day or two but up to ten days.
The information that several large European banks closed their correspondent accounts in three Belarusian state banks - Belarusbank, Belagroprombank, and Belinvestbank - was not officially denied or confirmed. But if the information is correct, what does this threaten the Belarusian banks and their clients?
Dmytro Kruk, senior researcher at the BEROC Center for Economic Research (Kyiv), told about this to the newspaper Belarusy i Rynok.
How should we relate to this situation and how will the actions of European banks affect the country's economy?
"If we do nothing and do not react in any way, the impact would be extremely negative, because this is a blocking of international settlements for banks. Secondly, the situation could also indirectly affect retail settlements. And this, from the point of view of income, does not seem to be a mortal threat. Commissions for payments are small, up to 5% of banks' income. But, more importantly, this can lead to a massive exodus from banks, primarily of corporate clients," the expert explained.
He noted that the current situation will lead to a delay in settlements, and it will be significant one: "Chains with extra links will lead to the fact that money will move through them not for a day or two or three but up to ten. And these are not the only losses - additional costs will appear. The question is whether banks will take them to their account or "share" with clients. I will assume that the second option is more likely."
But the troubles don't end there. Even within the framework of such chains, there are still risks that these combinations will come out, that is, options for non-payments, blocking payments remain.
"Therefore, some of the clients, who are free in their choice, will still try to leave banks with blocked correspondent accounts. This withdrawal will not be as massive as it could have become if the Belarusian state banks did not take any action. But private clients, in respect of whom there are not many administrative levers, will try to go to private banks, including foreign ones, to look for the possibility of making payments through their subsidiaries, affiliated companies," said Dmitry Kruk.