Man Opens Fire In Sochi, Where Lukashenka Is
7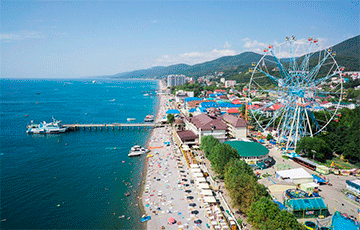 Pistol shots sounded in the city center.
A man opened fire on the first floor of the Moremol shopping center in the Central District of Sochi, an informed source told Interfax on Saturday.
The source noted that the shooter was detained by the employees of a security company.
"Nobody was hurt during the shooting," the source said.
According to him, the man fired a pistol. Later it became known that there was a conflict between two men in the Sochi shopping center "Moremol" on Saturday, both parties to the conflict were detained and taken to the police department. This was reported to Interfax in the Internal Affairs Department of Sochi.
"During the conflict, a 22-year-old local resident fired a shot from a traumatic weapon upwards. (...) The men were detained and taken to the duty station of the police department. No casualties have been reported," the spokesman for the Internal Affairs Department said.