Putin Prepared Post Of Firefighter For Lukashenka In Siberia?
28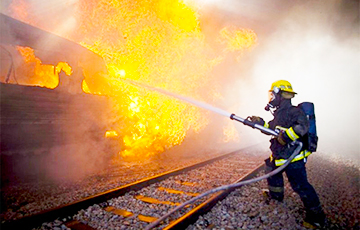 The Russian President made an unexpected statement on the subject of the "Sochi prisoner".
Russian President Vladimir Putin said at a meeting with the leaders of political parties that he often meets with Lukashenka, and intends to meet again in the near future. According to Putin, he plans to discuss with Lukashenka the topic of combating forest fires, and study the experience of Belarus in this sphere, writes Ezhednevnik.
"Let's take all the best," the Russian president said. At the same time, Putin did not explain why it is necessary to meet with Lukashenka to discuss the topic of forest fires. After all, this could well be discussed at the level of departments - the Ministry of Forestry and the Ministry of Emergency Situations. A summit meeting is definitely not needed here.
The largest forest fires in the Russian Federation raged this year in Siberia, in particular in the Republic of Sakha (Yakutia).
Important to note, Lukashenka is now on an unannounced visit to Sochi. The Cockroach's propaganda tries to hide this fact from Belarusians.