European Belarus Coordinator Yauhen Afnahel Transferred To Penal Colony In Navapolatsk
2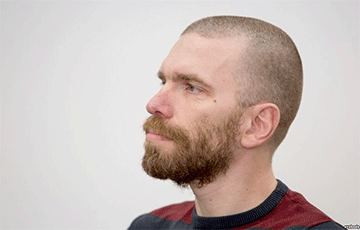 Freedom to the hero!
As the website Charter97.org has learnt, the European Belarus coordinator Yauhen Afnahel was transferred from the remand prison #4 in Mahiliou to the penal colony #1 in Navapolatsk this night.
Important to note, the opposition politician was sentenced to seven years of imprisonment in a reinforced-security colony.
In the courtroom, one of the leaders of the Belarusian revolution chanted: "We believe! We can! We shall win!"