Maryja Kalesnikava Awarded Václav Havel Human Rights Prize
21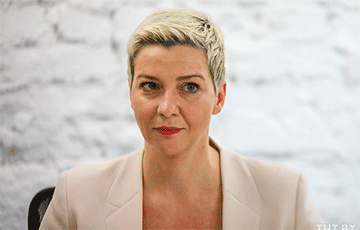 On her behalf the prize was received by Tatsiana Khomich.
Maryja Kalesnikava, a member of Viktar Babaryka's headquarters, has been awarded the Václav Havel Human Rights Prize by the Parliamentary Assembly of the Council of Europe for outstanding services in defending human rights. It was broadcasted on the PACE website.
Her sister Tatsiana Khomich received the award on Maryja's behalf.