Very Strange Things Happen At BMZ
3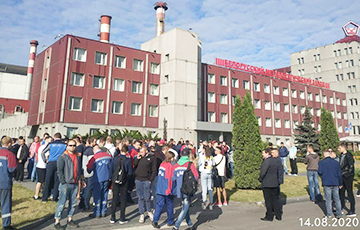 During the work, loads weighing dozens of tons fall from the height.
The Svabodny Zhlobin telegram channel has published a video from the surveillance cameras of the Belarusian Steel Works (BMZ).
This video was made on September 19 at the moment when during the lifting of the scrap basket the main crane gear broke, and the entire basket weighing 66 tons bumped down onto the platform.
Fortunately, no one was injured.