Weird People Checking Tickets Of Passengers In Minsk Minibuses
12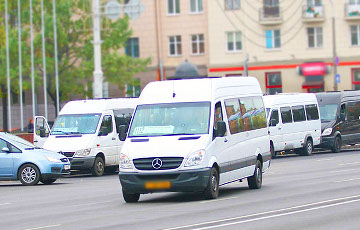 These are not controllers.
Minsk tax authorities decided to check the minibuses. The inspections will be held from today, September 28, to Thursday, September 30, Minsk-Novosti reports with reference to the department of operational activities of the inspection of the Ministry of Taxes and Dues in Minsk.
Tax officials will be interested in the availability of tickets for passengers - they advise to keep them until the end of the trip.
"The very first test purchase on the route 1280-TK "DS Uruchcha-4 - Malinauka-8" revealed that 15 out of 18 passengers traveled without tickets. That is, the driver accepted the money and passed it off the books," the inspectors said.