Media: Options Of Lukashenka's Resignation Discussed At Putin's Secret Negotiations
58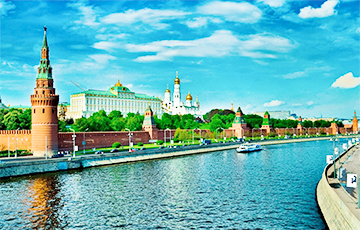 The Kremlin is likely to have established contacts with Belarusian business, security officials and even the opposition.
Russian President Vladimir Putin understands that Lukashenka is not eternal and will soon be gone. When and how this will happen - that's the last thing to worry about, but it is inevitable. In any case, the time of the Belarusian dictator is over. And to this end, it is necessary to negotiate with the future Belarusian authorities already now, says the article on the website of the Center for Political Analysis and Forecasting.
"The President of Russia relied on Lukashenka a year ago and made a strategic mistake. If he had not supported Lukashenka then, it would have been different now, but it happened as it happened. And history admits no subjunctive moods. The support of the dictator disappointed many Belarusians, but during this time they understood "who is who". Moscow probably regrets that they supported Lukashenka.
The Kremlin has already assessed the options, which means that secret negotiations with likely and unlikely candidates for power, if not already taking place, will soon begin. Contacts have been or will be established with both current and former Belarusian state officials and politicians. As well as business representatives. Members of the security and law enforcement agencies. And even with the opposition.
Options for Lukashenka's resignation are very likely to be discussed during these negotiations. With the security services, anyway. There is no clan system or stable groups among the Belarusian power structures, because the dictator often shuffles the executive team. However, under certain conditions, the executors will be found. This is not difficult. It is much harder to predict who will come to power in the new Belarus, so Putin is betting on everyone. He can afford it. He is betting on everybody, except for one. And the evidence to this are his words at the press-conference after the meeting with German Chancellor A. Merkel on August, 20 that contradictions within the Belarusian society can only be resolved by the Belarusians themselves.