Kazakh Journalists Search for Nazarbayev's Daughter
12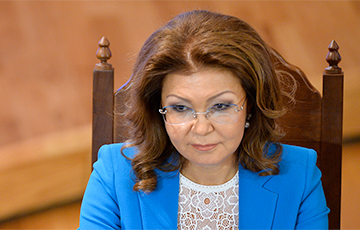 It has been reported that Dariga Nazarbayeva has left the country.
The Kazakhstani edition of orda.kz continues its search for Nursultan Nazarbayev's daughter, Dariga.
An employee of the Majilis (Kazakhstan's lower house of parliament) said she has not seen MP Dariga Nazarbayeva today, but cannot state that she was not there either.
"I didn't see her, but I didn't have a goal to check whether any of the deputies were present or not. Usually, if deputies are absent from a plenary session, the reason could be health or related to a business trip," the Majilis representative said.
The ruling Nur Otan Party press office promised to inquire about Dariga Nazarbayeva's whereabouts, but it has not yet provided an answer.
The Nazarbayev Foundation has not yet commented on Dariga's whereabouts.
Earlier it was reported that she left the country with her father.