"Started Wheezing, His Voice Cut Short, Disease Obviously Penetrated Every Cell Of His Body"
40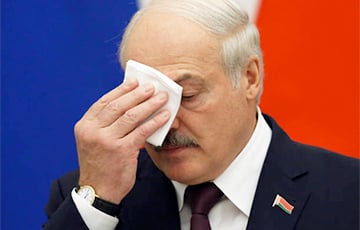 The Belarusian language has ruined Lukashenka.
In the evening, January 11, Aliaksandr Lukashenka made a speech in Belarusian at the ceremony of awarding the prize "For Spiritual Revival". Journalist Vital Tsyhankou did not miss this event.
- Lukashenka spoke Belarusian for the first time in several years, - writes Tsyhankou. - And his throat could not stand it, his body and organism could not accept this language.
He started wheezing, his voice cut short, the disease obviously penetrated into all cells of the body.
The Belarusian language torn him apart.
That was where Koshchei's needle belonged!