Lawyer Aleh Hrableuski Evacuated From Belarus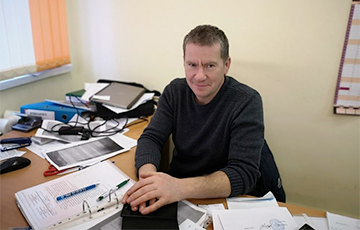 He was arrested back in February 2021.
Aleh Hrableuski, an employee of the Office for the Rights of Persons with Disabilities, was evacuated from the country. Earlier, his colleague Siarhei Drazdouski also left Belarus, Solidarity writes.
In February 2021, lawyer Aleh Hrableuski was arrested along with the head of the organization, Siarhei Drazdouski. Earlier, they were checked by the Financial Investigation Department of the State Control Committee of Belarus. Later it became known that during a visit to the FID, the siloviki threatened both of them, and used treatment that degrades human dignity.
As a result, representatives of the human rights educational institution "Office for the Rights of Persons with Disabilities", which for more than 10 years provided free legal assistance to people with disabilities and their families, were prosecuted under Article 209 of the Criminal Code of the Republic of Belarus - "Fraud". The lawyer and director were accused of taking possession of the organization's money.