Forbes: Authorities Of Kazakhstan Tried To Block Internet Using DPI Technology, Which Was Used In Belarus
4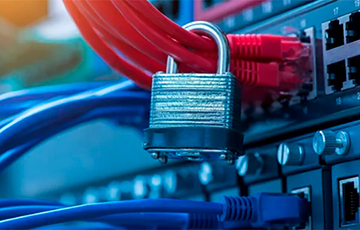 The Internet in the country was shut down "almost manually".
The authorities of Kazakhstan initially tried to block access to the Internet via DPI-equipment. This was reported by Forbes, citing its sources. The same equipment was used to block the Internet in Belarus during the 2020 protests.
Initially, the authorities of Kazakhstan tried to block messengers and VPN protocols, Stanislav Shakirov, technical director of RoskomSvoboda, told Forbes.
According to the publication's sources, the Kazakh authorities failed to restrict Internet access using DPI equipment because it was not "tailored" to blocking. Kazakhtelecom, a major telecommunications operator, bought the equipment for its own purposes, such as gathering analytics and prioritizing traffic, says a source close to one of the Russian operators.
DPI (Deep Packet Inspection) is a network packet inspection technology. It allows to analyze and control traffic. In addition, DPI can be used to block specific sites, social networks and messengers. In some countries this technology is used for internet censorship.
As a result, the Internet in Kazakhstan was shut down "almost manually ", says the developer of the telecom equipment. The country's authorities instructed operators to block the traffic channel completely, said the source, who is close to one of the Russian telecom operators.
DPI technology was used to block the Internet in Belarus in 2020 as well, Bloomberg reported. According to the newspaper, the Internet in the country stopped working because of DPI equipment, which the National Traffic Exchange Centre bought in 2018 from private US company "Sandvine" and supplied by Russian system integrator "Infosystems Jet".