Lithuanian Railways: Termination Of Contract With Belaruskali Does Not Mean Termination Of Fertilizer Transit
12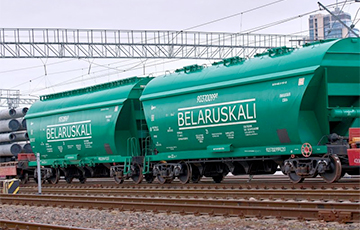 There are two nuances in this story.
Lithuania will terminate the contract for transportation of Belarusian potash by February 1. However, the cancellation does not mean that the transit of potash fertilizers through Lithuania will stop, Lithuanian Railways said, according to litrail.lt.
Lithuanian Railways (LTG) clarifies that there are two nuances in this story.
Firstly, other companies involved in cargo transportation may apply to its subsidiary LTG Cargo to transport Belarusian fertilizers.
One of the main conditions is that such companies are not on the sanctions lists. In fact, in addition to LTG, potash can be transported through Lithuania by another carrier company that uses the infrastructure of the Lithuanian railways.
The second nuance is that the application for transportation of fertilizers may not come from Belaruskali itself, but from another company.
- Belaruskali is not the only company that can order transportation of the cargo. LTG Cargo can be still contacted by other companies not on the sanctions lists, LTG explains.
"Lithuania has joined international agreements on the basis of which current or potential customers can apply for transportation of Belarusian fertilizers. This means that LTG Cargo must have good legal grounds to refuse to transport such cargo," LTG said in a statement.
The company promises to consult with Lithuanian officials about the new situation.