Ihar Alinevich: We Became More Optimistic, Even Faith In People Became Stronger
2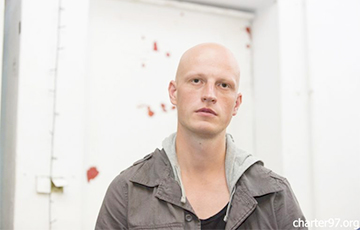 We have some shocking events ahead of us.
Valiantsina, the mother of political prisoner anarchist Ihar Alinevich, has shared the first letter from her son this year on Facebook:
- The New Year's table was decorated with the right napkins, and we hang a napkin with an embroidered Christmas tree up at the end. And, I'll say, the camera got a bit cozier. I got telegrams and postcards from people with warm words.
I think we are more optimistic here, moreover, the faith in people has even grown stronger. For that, mugs of tea were raised. As I understand it, there was no snow and it even seemed to be raining. But people traditionally set off firecrackers and the cannonade went on for an hour anyway!
Although they didn't show any mass festivities on TV, I guess one can't get much of a walk on ice....
"There will be no "miracles" and the outcome is clear: the accelerating effect of increasing communications and accumulated knowledge will not just give the priority to more free and flexible systems, but will do so with astonishing speed. I am convinced that from 2020 even all of us, accustomed to the ultra-rapid rhythm of civilization, will not even have time to reflect on the stunning events.
I hug you in this amazing and hopefully positive year 2022!
We remind that the Lukashenka court accused Ihar Alinevich of "terrorism, illegal arms trafficking and crossing the border". He was sentenced to 20 years in a penal colony.
Support the political prisoner: Ihar Alinevich, Detention center-1, 2 Volodarsky Street, 220030, Minsk.