Andrei Suzdaltsev: Lukashenka Came For Flats And Houses
20
14.01.2022, 21:22

150,040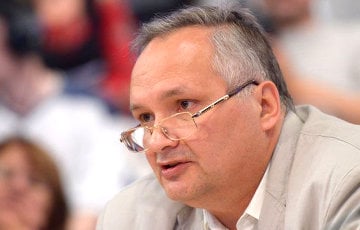 Will Belarusian citizens be deprived of their homes or will money be extorted for them?
Russian political analyst Andrei Suzdaltsev has commented on the new initiative of the Belarusian authorities:
- Here Lukashenka has come for flats and houses. Yesterday he found new culprits - homeowners and homeowners' associations. I have repeatedly said that the Belarusian leader lives by vindictiveness and schadenfreude.
I am embarrassed to ask: will the citizens of Belarus involved in the 2020 protests be deprived of their homes or money be extorted for them? Will the issues of law enforcement officers be resolved at the expense of the common people's families? Will homeowners associations be liquidated or will they be subjected to cosmic extortions under the pretext that they have caused some kind of damage?