Vileyka To Fake Camembert Cheese
40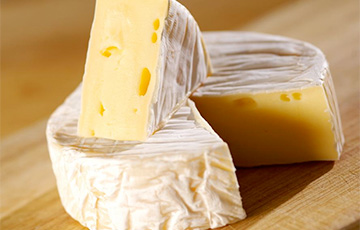 Earlier, a similar initiative of the Belarusian authorities failed in Liozna.
From January 1 of this year, it is forbidden to import a number of products from the European Union, Switzerland, the USA and other countries into Belarus. The restrictions should only last six months, but what if this story drags on? Then we have news for you: you won't have to suffer without Camembert. In 2023, the production of cheese with white mold will be started in the Vileyka district.
The first batch of cheese is planned to be released at the beginning of 2023, production volumes should increase to 3 tons per day over time.
"The innovative project is being implemented at the Vileyka production site of Maladechna Dairy Plant JSC," Alena Vasileuskaya, deputy chairperson of the economy committee of the Minsk Regional Executive Office, told reporters. She noted that "imported similar products are characterized by a high cost in our stores, so the cheese will be in demand both in Belarus and in Russia."
The total funding for the project in Vileyka will be more than 12 million rubles. The enterprise producing Belarusian Camembert will create 15 jobs.
In 2018, the idea of brewing camembert was announced in Liozna (JSC Moloko). At that time, 4 million euros were given for the purchase of a technological line. It was reported that the project turned out to be unprofitable, because "the majority of Belarusians are not ready to eat such cheeses."