What Is The Condition Of Hoarse Lukashenka, And Will He Endure Covid "On Feet" A Second Time?
53
16.01.2022, 18:18

127,772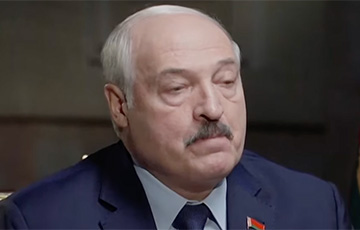 The old man is feeling really bad.
Lukashenka has been displaying more and more serious health problems lately. The press service of the dictator, trying to refute this information, on the contrary, confirms it: in the videos published over the past week, Lukashenka looks like a decrepit old man with an almost lost voice.
"Lukashenka has been seriously ill in recent years. His legs do not go, he takes insulin, and he has had several heart attacks in the last three years," political scientist Dzmitry Balkunets noted.
The shaken state of health of the dictator was also discussed in the latest review on the YouTube channel "Lukashenka's Mustache". Presenter Siarhei Biaspalau answers questions:
- What is the condition of the old man, will he endure covid "on his feet" again?
- What lessons should everyone learn from the protests in Kazakhstan?
- Why is Belarus silent about Omicron?
- And how long will the "Soviet legacy" last?
Watch the full video here.
At the end of July 2020, Lukashenka was already ill with coronavirus. Then the usurper said that he had suffered the coronavirus "on his feet."
The dictator defiantly refuses to recognize the danger of the coronavirus, and accuses the deceased infected of neglecting their health. He advised to escape the infection by working in the field ("the tractor will cure everyone"), drinking diluted alcohol, doing winter sports, visiting a bathhouse, inhaling smoke from a fire, and the like.