A Resident of Novopolotsk Scattered "Hedgehogs" in the Way of the Yabatkas Rally
12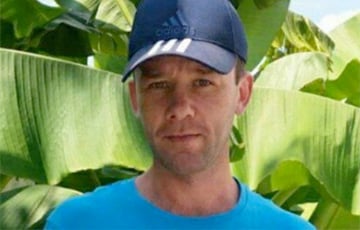 The Belarusian was illegally sentenced to eleven years in jail.
January 20, Ruslan Slutsky was sentenced in Polatsk, reports Viasna.
38-year-old Ruslan Slutsky was arrested last January 20. He was accused of scattering home-made "hedgehogs" in the way of the pro-regime rally "For United Belarus," which was held on October 28. As a result of his actions, the wheels of four cars that were ahead of the column were allegedly pierced.
The investigation considered it as "an act of terrorism". About 70 participants of the rally were recognized as "victims" in the case. In addition, Slutsky was accused of "attempted disrepair of railroad tracks".
Lukashenka's judge illegally found the man guilty and sentenced him to eleven years in a reinforced regime penal institution. It was the punishment the prosecutor insisted on.
The verdict has not come into force and can be appealed.