Ukraine Prepares Chernobyl NPP Exclusion Zone For Possible Invasion From Territory Of Belarus
20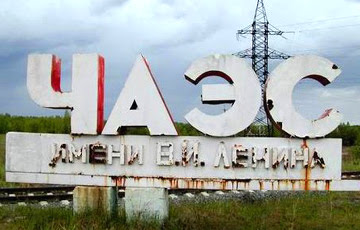 This is the shortest way to Kyiv.
The Chernobyl exclusion zone is the shortest route to the capital of Ukraine Kyiv in the event of an invasion of Russian troops through the border of Belarus, so Ukraine has deployed additional forces here, The New York Times quotes Zerkalo Nedeli.Ukraine.
"Two months ago, the government deployed additional forces to the area due to increased tensions with Russia and Belarus, a Kremlin ally whose border is 5 miles from the stricken reactor and where Russia recently deployed troops," the publication says.
The publication refers to a conversation with the press secretary of the Zhytomyr border detachment, Lieutenant Colonel Yuriy Shakhraychuk.
"While much of the attention to a potential Russian invasion is focused on the troop build-up and daily fighting in the east, the shortest route from Russia to the Ukrainian capital, Kyiv, comes from the north. And passes through the isolated zone around the Chernobyl nuclear power plant," the publication also notes.
It is emphasized that this makes the Chernobyl area a place where Ukraine is forced to deploy additional forces, despite the radioactive contamination of the territory.
"This forces the military to deploy security forces in the so far radioactive forest, where they carry both weapons and equipment to detect radiation exposure," the publication says.
So far, none of the border guards sent to the zone in November have received high doses.
It is noted that Ukrainian forces, usually available in the area, would not be enough to repel an invasion if it occurs.