Kadyrov Finds The One To Blame For Surrender Of Lyman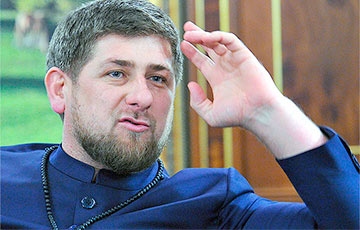 The head of Chechnya began to snap at Russian generals.
Head of Chechnya Ramzan Kadyrov blamed Colonel-General Alexander Lapin for the loss of Lyman, immediately after the Defense Ministry reported that the city had been abandoned, Meduza reports.
Lapin, according to Kadyrov, commanded the defense of this sector of the front. The head of Chechnya claims that he is a colonel-general "put up mobilized fighters from the LPR and other units at all the borders of the Lyman line, but did not provide them with the necessary communication, interaction, and the supply of ammunition".
Kadyrov also accused Lapin of moving his headquarters to Starobilsk, "a hundred kilometers away from his subordinates," and of the fact that the military leader himself "was sitting out in Luhansk".
"The bad thing is not that Lapin is mediocre. But the fact that he is covered at the top by the leaders in the General Staff. If I had my way, I would demote Lapin to a private, deprive him of his awards and, with a machine gun in his hands, send him to the front line to wash away his shame with blood," Kadyrov writes.