Businessman Chyzh Writes Statement Against His Son, Daughter-in-Law
31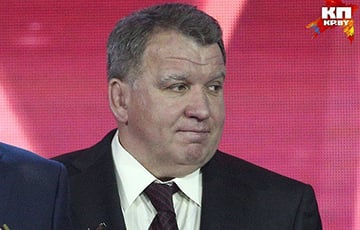 The disgraced oligarch suspects them of cheating.
Businessman Yury Chyzh, who was released from the pre-trial detention center on September 12, has written a statement against his son and daughter-in-law, reports т Nasha Niva.
As employees of Triple told the newspaper, Chyzh had broken off relations with his son even before he went to prison because he suspected him of some kind of betrayal - he had allegedly stolen something from him or deceived him.
However, he transferred his house in Drazdy to his daughter-in-law so that his former partners and contractors, to whom Chyzh owed a lot of money, would not confiscate the house.