Russian Duma Unanimously Approves Annexation Of Occupied Ukrainian Territories
36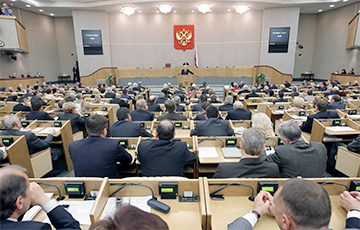 Meanwhile, the Ukrainian Armed Forces are counterattacking.
Russian Duma deputies have ratified the treaties on the "incorporation into the Russian Federation" of the self-proclaimed Donetsk and Luhansk people's quasi-republics and the occupied Zaporizhzhia and Kherson regions of Ukraine.
All four bills submitted to parliament by Putin were approved by MPs unanimously.
It is worth noting that the vote of Russia's puppet parliament is taking place against the backdrop of a counter-offensive by the Ukrainian Armed Forces. Ukrainian fighters, who have liberated Lyman on the eastern front, are moving towards Lysychansk. In the south, the Ukrainian armed forces are also developing success.