'Occupiers Were Running Away On Any Transport They Could Find'
6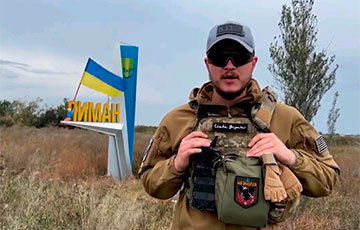 The Ukrainian military showed how they liberated Lyman.
The Armed Forces of Ukraine liberated Lyman of the Donetsk region yesterday, October 2. Today, the General Staff of the Armed Forces of Ukraine published a video about how this operation took place, writes liga.net.
The invaders surrounded in Limay tried to break through, and lost personnel and hundreds of pieces of equipment, the description of the video says.
The military say that the Russians were in a panic, "ran around the whole settlement", were captured or did not want to surrender and were destroyed.
To break out of the city, the invaders used civilian transport, but under heavy fire from the Ukrainian military, they suffered heavy losses.
"There were almost no civilian vehicles left in the settlement — they took as much as they could," said the fighter of the Armed Forces of Ukraine.
The military reported that while retreating, the Russian military planted mines and tripwires in the city.