Former FSB Colonel: Lukashenka's End Will Come Much Sooner Than He Thinks
24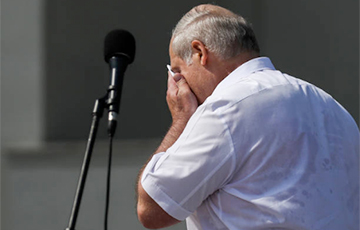 The Belarusian dictator understands that Putin has lost.
The end of Lukashenka will come much sooner than he thinks.
Russian opposition politician, retired colonel of the FSB of Russia Gennady Gudkov expressed such an opinion in an interview with the editor-in-chief of the GORDON online publication Ales Batsman.
"Lukashenka understands that if he now grabs Belarus and throws his security officers into battle [against Ukraine], then the end of Lukashenka will come much sooner than he thinks. He also does not want to die, despite the fact that he has lived for a long time," he believes.
The Russian oppositionist suggests that "Putin will lose again".
"Do you know why I think so? Because Lukashenka is a fool, a fool, but not an idiot. He understands that Putin lost. He also understands that it's the end for Putin. [President of Kazakhstan Kassym-Zhomart] Tokayev explained everything to him at this St. Petersburg forum, when he openly sent Putin further than the Russian ship was sent. And where does he go now? Tokayev signaled to everyone that everything was over: Putin had lost. It makes no sense to build relations with Putin. It will cost dearly. Therefore, Lukashenka also understands this," Gudkov explained.