Strike Inflicted On Hotel Where FSB Officers Lived In Kherson
6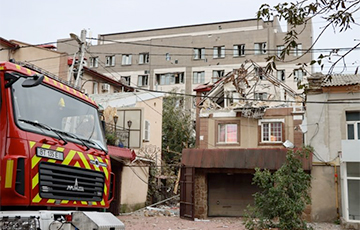 Powerful explosions rocked the city at night.
On the night of Wednesday, October 5, powerful explosions thundered in the captured Kherson.
According to the local publication Most, the Ninel Hotel in the central part of the city was attacked.
According to reports from local publics, there is an assumption that Russian invaders and some local collaborators lived in the hotel. Also, employees of the FSB of Russia settled there.
Among the invaders there are dead and wounded.
The impact also damaged a building located near the hotel.