Andrei Sharenda: All Belarusian Political Prisoners Won Nobel Peace Prize
2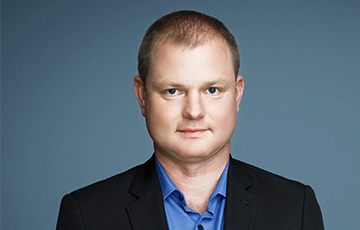 To make them free is the first step towards the overthrow of dictatorial regimes.
Belarusian human rights activist and political prisoner Ales Bialiatski became a Nobel Peace Prize laureate.
An activist of the European Belarus civil campaign Andrei Sharenda told the website Charter97.org how this event will affect our country:
"This is a man who deserves this award. He devoted his whole life to the development of the national idea of Belarus and the development of the country's human rights community. But I regard this award not only as a personal one, it is dedicated not only to Ales Bialiatski, but also to all those people who are now in prison on political grounds. That is, I would characterize this award as an award dedicated to all political prisoners who have not given up their citizenship and life principles.
And of course, this will have a very good effect on the future of Belarus. Our political prisoners should be released soon, because there will be increased attention to this problem. Making them free is the first step towards overthrowing the dictatorships of both Lukashenka and Putin, it can bring freedom to our entire region."