Russian Defence In Kherson Region Is Collapsing Faster Than Expected
9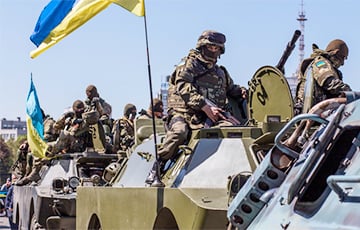 The Armed Forces of Ukraine are simply forcing the occupiers to flee.
The head of the Ukrainian Center for Security and Cooperation, Serhiy Kuzan, on the air of Radio NV, said that the defenсe of the Russians in the south is collapsing faster than military experts expected.
"We are forcing the transfer of forces and means with each new strike - gun transfer and fuel consumption - in one axis or another, thereby depleting the entire right-bank grouping of the Russian occupation forces. The military is always preparing for the worst-case scenario. <...> Based on the pace of advance along the Dnipro River, we see that their defences are collapsing faster than the worst forecasts of the military," said Mr Kuzan.
The expert recalled that two months ago everyone was discussing the reinforced concrete fortifications that Russia was building there, but they did not help the occupiers gain a foothold in the Kherson region:
"Now, thanks to our manoeuvring tactics – advancing in small groups, encircling and bypassing from different sides, from the flanks – we are forcing the Russians to simply run away, often even leaving military equipment and ammunition behind. At the same time, we are gradually levelling the frontline."