Are Shahid-136 Kamikaze Drones Based At Luninets Airfield?
20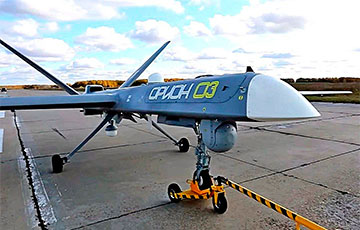 We are talking about several dozen Iranian UAVs.
According to Ukraine Online, there is exact confirmation of the presence of Iranian UAVs on the territory of Belarus. It is also reported that the drones are based at the Luninets military airfield.
There is a high probability of their launch by Belarus, states the Ukrainian media. In Luninets, they counted at least 20 Shahid-136 kamikaze drones, and noticed their control point.
It was at the airfield in Luninets that the Russian planes that bombed Ukraine were based. From here, missiles were launched from Iskander launchers.
Currently, the airfield is being prepared to host a Russian military base.