Governor In Russia Tells Mothers Of Liquidated Mobilized Freshmen That Their Children 'Belong To State'
14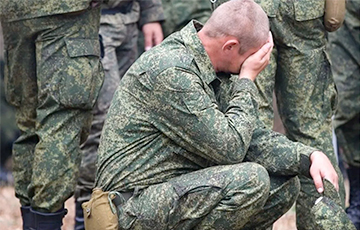 By doing so, the official decided to "console" the women.
Governor of the Irkutsk region of the Russian Federation Igor Kobzev publicly stated that the lives of Russian men "belong to the state".
The video with his statement is available on the Ukraine 365 Telegram channel.
The representative of the Putin regime gave the truth at a meeting with the mothers of the Russian military, who were liquidated during the invasion of Ukraine.
Thus, the official decided to "console" the women.
"Women have always raised their sons in the spirit of patriotism ... When I entered the military school, my mother said a wonderful phrase: "Today you no longer belong to me, you belong to the state," Kobzev said.
He added that this is precisely the goal of both him personally and each of those present.
The incident was commented on by journalist Alexander Nevzorov on Telegram.
"Here it is, the true happiness of a Russian mother: after burying the pieces of her son, listening to the official nonsense of an old alcoholic about how pleasant it is to bury children who died because of the fantasies of an insane president in a useless war. Indeed, the pleasure is doubtful, but Russian mothers believe in the nonsense about "heroes" and "defence of the fatherland" ... Soon they will be disappointed. When Putinism collapses, mothers will learn that their children were never "heroes", but war criminals and occupiers," he wrote.