Russia Deploys Its Troops In Belarus
16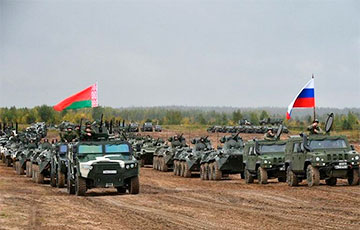 The Kremlin took full control of the "general group of forces".
The aggressor country, the Russian Federation, continues to deploy its troops in Belarus. Currently, up to 12,000 mobilized Russians are deployed in the country.
The National Resistance Center reported. It is noted that the Belarusian underground resistance continues to track the movement of the Russian military across the country.
It is known that in the Homiel region, near the village of Babunichy, the Russians set up about 63 tents. In total, up to 12,000 mobilized Russians have already been deployed in Belarus.
They say that getting to Belarus is a privilege, because the conditions at the training grounds are much better than in Russia. In turn, the Armed Forces of the Republic of Belarus fully meet the needs of the occupying contingent.
"In fact, the Russians took control of the general group of forces, which is another sign of the loss of sovereignty by Belarus," the Center emphasized.