High-Ranking Russian Generals Arrived In Belarus
31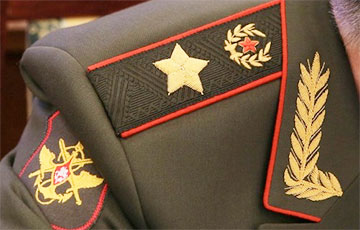 What is the purpose of the visit?
Generals from the terrorist country Russia came to Belarus to supervise the training of the Russian military, but the Belarusian Defense Ministry did not report this. This is reported by nv.ua with reference to Belarusian Telegram channels.
Russian propaganda resources claimed that a group of Russian generals led by Sergei Rudsky, head of the main operational department of the Russian General Staff, came to Belarus "with a working visit." Presumably, they landed at the airfield in Machulishchy yesterday at 15:45 Minsk time.
The generals must inspect the progress of the preparation of the so-called regional group of troops at the Belarusian training grounds, inspect the barracks, training places and command posts, as well as visit the military classes of the aggressor country and "get acquainted with the procedure for performing combat missions by the units of the Armed Forces of the Republic of Belarus to cover the state border of the Republic of Belarus."
"... The generals should hear reports on the degree of readiness of the RVG units to carry out tasks as intended. It can be assumed that, based on the results of the inspection, a report will be made to the higher leadership in the RF Ministry of Defense. And on the basis of this, further decisions will be made regarding the Russian contingent of the regional group of troops in Belarus," the message says.
At the same time, the Ministry of Defense of Belarus has not officially announced the visit of Russian generals. Earlier, during the Allied Decisiveness-2022 exercises, the reports of the Belarusian department also did not correspond to the actual presence of the Russian military in Belarus.