AFU Showed Liberated Village Of Makiivka
1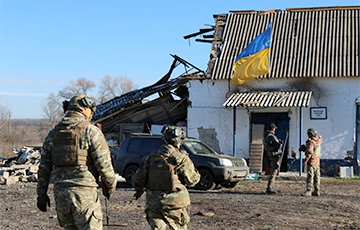 The village was liberated from the Russians two weeks ago.
Almost two weeks have passed since the Ukrainian military liberated the village of Makiivka, Luhansk region, according to Unian.
According to the head of the Luhansk Regional Military Administration, Serhiy Haidai, there are still more than 30 civilians in the village. Local authorities are calling for evacuation, but they are trying to help those who refuse to do it.
"Almost daily we try to send everything necessary for those who refused to evacuate. People are provided with food, little by little they start minor repairs," Haidai said.
The village is in a terrible state: according to the authorities, every building there was damaged.
The 66th separate mechanized brigade of the Ground Forces of the Armed Forces of Ukraine published photos of the liberated Makeyevka. In the pictures you can see numerous houses destroyed by the invaders, a lot of Russian scrap metal, enemy shells scattered along the streets or stuck right in the houses, broken roads.