Oil Price Drops To Its Lowest Level Since Last Year
8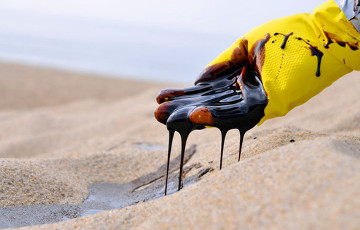 The price of oil fell due to the outbreak of COVID-19 in China.
The price of oil fell to its lowest level since December 2021 due to a new outbreak of COVID-19 in China. The cost of a barrel of Brent at the moment fell by 3.6% compared to the previous close, to $80.6.
Over the weekend, China, which is the world's main importer of crude oil, saw a sharp increase in the number of people infected with the coronavirus. On Saturday, more than 39,000 cases were detected in the country in a day — this is a record for China during the entire pandemic. Before that, strict quarantine restrictions were again introduced in the country.
Demand for oil in China is declining due to covid restrictions, Fenglei Shi, director of S&P Global Commodity Insights' oil market unit for Greater China, told the news agency.
"Clearly, tight restrictions in China have been affecting their consumer and business sentiment for some time now, and the continuous decline in China's GDP has been going on for more than a year and is expected to continue," George Bubouras, chief executive of K2 Asset Management, told Reuters.
China's largest protests since 1989 against restrictions took place yesterday in major cities. Demonstrations in Beijing and Shanghai and other cities also triggered a massive sell-off in commodities, writes Bloomberg. The rare manifestation of disobedience raises the threat of reprisals from the government. Oil demand in China could average 15.11 million barrels a day this quarter, up from 15.82 million barrels a year ago, according to analyst firm Kpler.
Oil prices have been gradually declining since the beginning of November due to the risks of a slowdown in the Chinese economy, as well as against the backdrop of discussions on the price ceiling for Russian oil by the EU countries. In addition, the United States yesterday granted oil giant Chevron licenses to resume oil production in Venezuela. Three years ago, the company stopped all drilling operations due to sanctions.
In general, since November 4, Brent futures have fallen in price by 17%, over the same period, the futures contract for WTI has fallen in price by 25%.
At the same time, Russian oil is traded at a $25 discount to Brent, Reuters wrote earlier. According to Argus Media, last week Urals oil was shipped in the ports of Novorossiysk and Primorsk at a price of $52 per barrel. Platts, which is part of S&P Global, also fixed a price of $52 a barrel at the port of Primorsk on Thursday, people familiar with the situation told Bloomberg.