Nebozhenko About Makei's Death: Putin Showed Lukashenka How Easily He Solves His Problems
5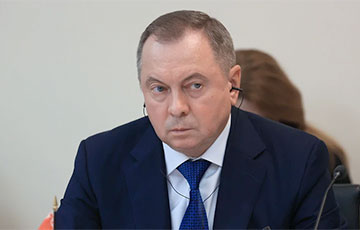 The dictator feels insecure one-on-one with the Kremlin.
Ukrainian political analyst Viktor Nebozhenko shared his conclusions about the sudden death of Lukashenka's Foreign Minister Uladzimir Makei:
- Putin is fed up of persuading Lukashenka to enter into Ukraine. For a start, Lukashenka's long-serving Foreign Minister Makei, who had been playing a "subtle game" between the West and the Kremlin, died suddenly in Belarus instead of Lukashenka.
Putin showed Lukashenka how easily he solves his and his own problems in Belarus. Now Lukashenka is left face to face with Putin.
As Charter97.org wrote, Makei died amid information about the impending replacement of Lukashenka.
It should be noted that Makei is one of the key figures in Lukashenka's regime. In 2000-2008, he worked as an aide to the dictator. On July 15, 2008, he was appointed head of Lukashenka's administration.
During 2010 post-election protests, it was Makei who spoke on TV about "terrorist acts preparation" and "militants".
On August 20, 2012, he was appointed Minister of Foreign Affairs. He actively lobbied for the lifting of sanctions against the Lukashenka regime. Claimed that "there is no problem of political prisoners in Belarus".