Hunting For 'Tiger': Ukrainian Border Guards Destroy Occupier's Base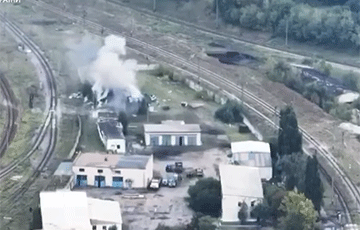 Interesting specimens of Russian military equipment have been destroyed.
Ukrainian border guards have destroyed vehicles and smashed up the occupier's base. A Russian "Tiger" was destroyed and the building where the occupants were stationed was damaged.
This is reported by the Ukrainian Border Guard Service.
"We destroyed the base and the machinery with the occupants. This is the result of the work of artillery and aerial reconnaissance of the border guards!" the report said.