'Russians Are Making Goodwill Gesture': AFU Fighters Show Video From Bakhmut
1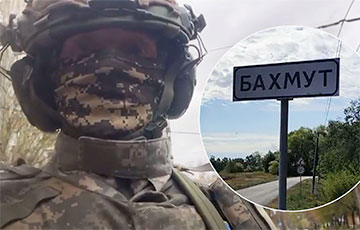 Fierce battles are going on for the city.
The Russian occupiers do not stop their assault operations in the Bakhmut area, trying to surround and capture the city. However, the Ukrainian defenders are holding it with simply superhuman efforts.
Videos filmed by Ukrainian fighters in Bakhmut have appeared online.
One of them was published by Ukrainian military journalist Andriy Tsaplienko in his Telegram channel. In the video, a fighter of the Armed Forces of Ukraine is walking along the destroyed Bakhmut. The city has become a continuous battlefield — destroyed houses, overturned garbage cans, streets littered with rubble.
"The enemy is constantly attacking Bakhmut, but the guys still hold on and find the strength to joke," he signed the video.
Another drone video from the Bakhmut area is published by the 30th separate mechanized brigade named after Prince Konstantin Ostrozhsky on their Facebook page.
"Who and how is forcing the occupiers to make a "goodwill gesture"? The Russians often justify their shameful retreats with some kind of "goodwill gesture." How does it really happen? Look at the video from the drones of the 30th Specialized Brigade," the author of the publication signed the video.