Anton Herashchenko: Lukashenka Looks Into His Future At Makei's Coffin
13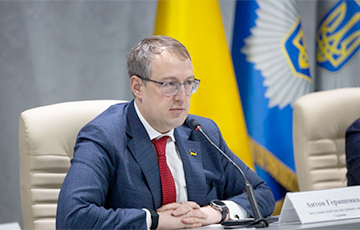 Will the dictator be the next?
Today, an official 'farewell ceremony' for Vladimir Makei took place in Minsk.
The cause of death of Lukashenka's minister is still unknown. Many experts say that the Belarusian dictator is well aware that the Russian FSB is behind Makei's death.
Anton Herashchenko, the advisor to the Minister of Internal Affairs of Ukraine, decided to comment on this event on his Telegram channel.
"Lukashenka looks into his future at Makei's coffin.
The dictator farewelled the mysteriously deceased Belarusian Foreign Minister Uladzimir Makei.
Recall that he died suddenly at the age of 64. Israeli philanthropist Leonid Nevzlin, citing high-ranking Russian intelligence sources, claims that Makei was poisoned with a poison developed in the special laboratories of Putin's FSB. This poison allows to disguise poisoning as death from diabetes or stroke," wrote Anton Herashchenko.