NATO Summit In Bucharest: We Can't Let Putin Win
7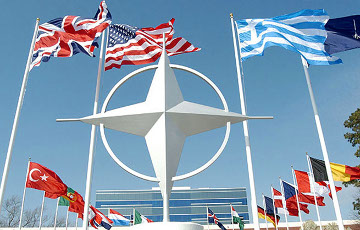 The North Atlantic Alliance remains firmly committed to supporting Ukraine.
NATO foreign ministers held a two-day meeting in Bucharest to discuss further ways and amounts of assistance to Ukraine in repelling Russian aggression, BBC reports.
Opening the meeting, NATO Secretary General Jens Stoltenberg warned that NATO would stand ready to defend every inch of its territory from invasion.
He stressed that the alliance is not involved in this conflict, but its members provide Ukraine with unprecedented support so that it can defend itself against Russia.
"We cannot let Putin win, otherwise this would show authoritarian leaders around the world that they can achieve their goals by using military force. This will make the world a more dangerous place for all of us. So, it is in our own security interests to support Ukraine," Stoltenberg said.
He accused Russia of intensifying the brutality of this war and mentioned the financial burden it placed on Europe and other countries of the world.
"In fact, we all pay the price for Russia's war in Ukraine, but we pay this price with money, and Ukraine pays with blood," the NATO Secretary General said.
Military assistance
Ukrainian Foreign Minister Dmytro Kuleba said that NATO countries urgently need to increase the production of weapons to win the war.
In an interview with Politico, he said that it is impossible to win on the battlefield in the long run without investing in weapons production: "While we are fighting the battles of today, we must think about how we will fight the battles of tomorrow."
According to Kuleba, there is no need to spend months negotiating with countries that, for political reasons, do not want to share weapons that would help Ukraine in the war.
"Instead of counting on them and spending months trying to convince them, we need to start production so that we don't become dependent on the whims of third countries that have something in stock but don't want to share it," Kuleba said.
He also clarified that Ukraine needs air defence systems most of all, as well as tanks and production lines.
During the summit, its participants are expected to discuss the increase in military assistance, including air defence systems, ammunition, fuel, medical supplies and winter equipment.
It is not yet known whether the participants of the meeting will discuss the possibilities of expanding the supply of offensive weapons, as the Ukrainian side insistently requests.
Difficult winter
At the same summit, NATO is going to express its support for Ukraine and announce new assistance due to the energy crisis in the country caused by the Russian bombing.
As part of the summit, US Secretary of State Anthony Blinken is expected to announce significant financial assistance to Ukraine.
Canadian Foreign Minister Mélanie Joly said that the North Atlantic Alliance remains firmly committed to supporting Ukraine in the coming winter, even if there are no hopes for an early peaceful settlement of the conflict.
"A diplomatic solution will be found, in the end. This happened in all conflicts. But we have not yet come to this," she said.
Joly has pledged strong NATO support to Ukraine despite reports that Western allies are increasingly wary of continued costly arms transfers and worried about the rate at which Ukraine is spending the munitions.
She reaffirmed Canada's commitment to provide additional military assistance to Ukraine in the amount of 500 million Canadian dollars (370 million US dollars). Also, according to her, Russian attacks on Ukraine's civilian infrastructure have only increased support from Western allies.
"We must make sure that Ukrainians can get through this difficult winter," she said, adding that NATO energy ministers are looking for ways to resolve the looming energy crisis.
The summit in Bucharest is remarkable because 14 years ago, in 2008, a decision was made on the possible future entry of Ukraine and Georgia into NATO in the Romanian capital.
Vladimir Putin called this decision a direct threat to Russia's security, and four months later Russia invaded the territory of Georgia.