Polish Foreign Minister: There Will Be No Peace Without Ukraine Reaching 1991 Borders
6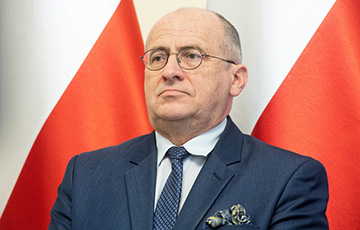 Russia cannot achieve any success on the battlefield.
Polish Foreign Minister Zbigniew Rau believes that Ukraine has the right to return all its territories within the 1991 borders. He said this before the meeting of the foreign ministers of the NATO countries in Bucharest, according to TVP.
According to him, there will be no peace in Europe if Ukraine does not restore sovereignty and territorial integrity. He noted that NATO has no alternative but to jointly support Ukraine to the end.
"If this had not been observed, then Russia would have won the greatest political victory, namely, it would manage to divide us," he said.
Rau is convinced that Ukraine has every right to return its territories within internationally recognized borders.
"NATO is consistently pursuing a policy of containment and strengthening of the eastern flank, including the zone of the Baltic countries, here Poland is in the first place," the diplomat said.
He emphasized that Russia cannot achieve any success on the battlefield, therefore it attacks the energy infrastructure and thus wants to break the morale of the Ukrainians.