China Starts Talking About 'Bryansk People's Republic'
9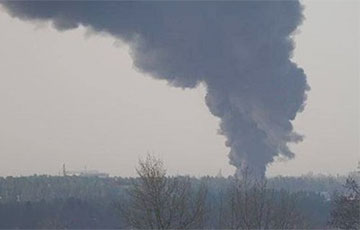 This definition was used by the official publication of the Communist Party of China.
The Chinese state channel CGTN, in its Russian-language Twitter account, reported a fire in the "Bryansk People's Republic", referring to a fire at an oil depot near Bryansk, Russian Federation. The corresponding message is published on the page of the publication.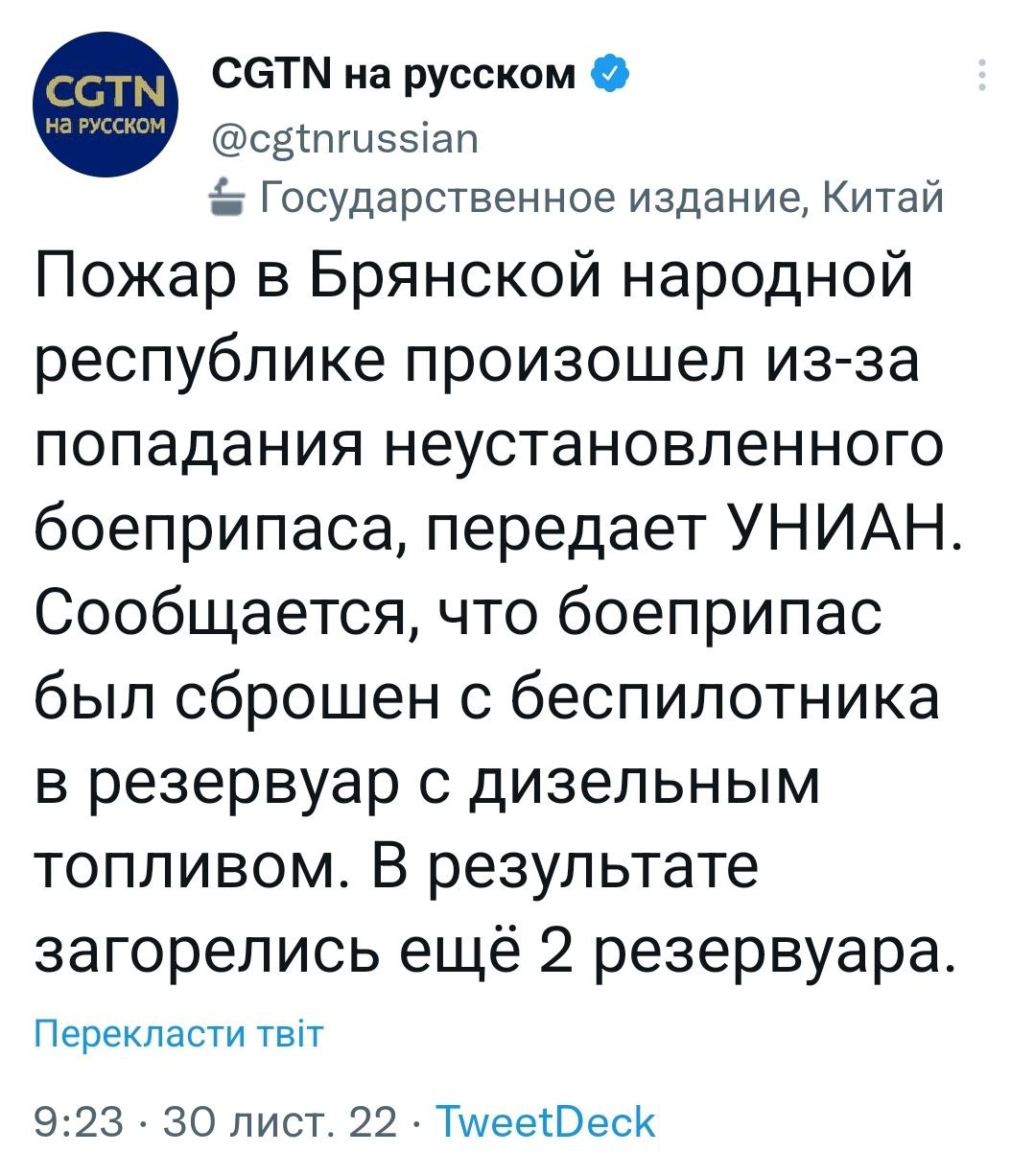 In the morning of November 30, governor of the Bryansk region of Russia Alexander Bogomaz reported a fire in a tank with oil products. The area of the fire was 4,000 square meters.
Bogomaz said the fire was caused by "unidentified munitions hit from a drone".
The CGTN channel on its Twitter account called the Bryansk region of the Russian Federation the "Bryansk People's Republic".