Artillery Duels Near Antonivka Bridge: AFU Beat Invaders In Oleshky
1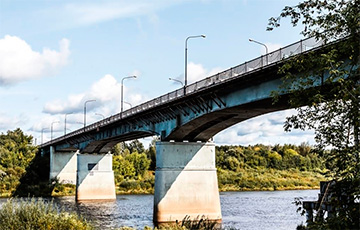 The withdrawal of Russian troops from the city on the left bank of the Dnieper was covered by "battle mages".
Residents of Kherson report explosions and shooting on both banks of the Dnieper near the Antonivka bridge. The occupiers continue indiscriminate shelling of peaceful neighborhoods from Oleshky, and the Armed Forces of Ukraine are covering the positions of the enemy in response.
Loud sounds that Kherson residents heard throughout the morning of Wednesday, November 30, are reported by local Telegram channels.
Firefights take place across the Dnipro near Antonovsky bridge in Kherson region.

— WarMonitor🇺🇦 (@WarMonitor3) November 30, 2022
According to the WarMonitor monitoring project, fierce artillery duels are taking place near Kherson on the Dnieper near the Antonivka bridge.
It is known that the outskirts of the city in the area of the Antonivka bridge are now being protected by servicemen of the 59th separate motorized infantry brigade named after Yakov Handzyuk. It was this unit that participated in the battles for Antonivka at the beginning of the Russian invasion on February 24, and now it has returned to the same location to drive the enemy out of the Kherson region. Vivid footage of the battles on November 30 was published by Suspilne.
According to the Kherson regional military administration, during the previous day on November 29, the invaders fired at the territory of the Kherson region 18 times. The enemy continues to hit the civilian infrastructure of the region. In particular, the residential areas of Kherson, as well as Kizomys, Antonivka, Daryivka, Sadove and Zelenivka, were again hit by shelling.
The Kherson City Council also showed a photo with the consequences of the morning shelling of the Shovkunenko Art Museum in the city center.
At the same time, according to insider data from the Nikolaevsky Vanek channel, the intensity of enemy shelling of Kherson has somewhat decreased due to the effective destruction of Russian artillery positions on the left bank. So, the Armed Forces of Ukraine managed to slightly move the enemy with fire in the Oleshky area (the city located on the left side of the Antonivka bridge) — now the invaders are mainly deployed in the vicinity of the city or in the forests closer to Radensk.
A photo of one of these "forest" positions of the enemy also appeared in the internet: even a battle mage was seen among the group "terrifying" the right bank.
Russian battle mage 🧙‍♂️ 🪄somewhere in the Oleshky forest of Kherson region pic.twitter.com/vCvJqZSItq

— Special Kherson Cat 🐈🇺🇦 (@bayraktar_1love) November 30, 2022