Zhabinka Resident 'Insulted' Lukashenka And Eismont
12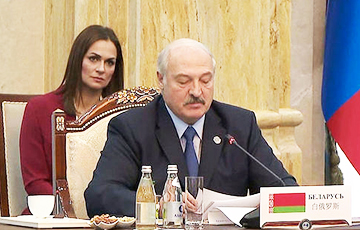 The dictator and his press secretary were "humiliated" from an "unidentified device".
The court of Bereza district court sentenced Zhabinka resident Aliaksei Mikhniuk, accusing him of "insulting" Lukashenka and "a representative of power".
This is reported on the site of Viasna.
The case was considered by Judge Dzmitry Kavalevich.
According to the materials of the criminal case, Aliaksei Mikhniuk repeatedly posted messages on "extremist" Telegram-chats from an unidentified device. They contained statements in an indecent form, "humiliating the honor and dignity" of Aliaksandr Lukashenka. The defendant also posted "insults" to the press secretary of Lukashenka's administration, Natallia Eismont.
The court of Bereza District Court convicted Aliaksei Mikhniuk and sentenced him to one year and six months of imprisonment in a general regime penal colony.