Ukrainians Captured Belarusian Wagnerite
26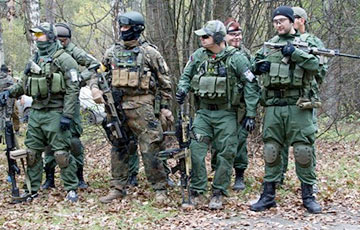 The CyberPartisans identified him.
The CyberPartisans and the Belarusian Investigative Center identified a Belarusian from the Wagner PMC who was captured by Ukrainians.
His name is Andrei Herylovich. He is 34-year-old, a native of the village of Zaspa, Rechytsa district.
He took his village name as a call sign, and it helped to identify the militant.
According to the National Guard of Ukraine, he was helping to aim the artillery of the Russian Federation.