Maryia Kalesnikava Transferred From Intensive Care To Surgery
3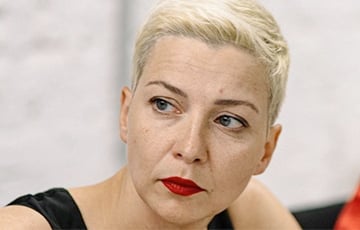 Doctors say she is getting better.
Political prisoner Maryia Kalesnikava, who recently underwent surgery, was transferred from the intensive care unit of the Emergency Hospital to the surgery unit. The Telegram channel of Viktar Babaryka's headquarters announced this on December 1, with reference to Maryia's father Aliaksandr.
Maryia's father says that, according to doctors, her daughter is getting better.
"Her appetite is good, Masha had breakfast with yoghurt and porridge. A prison physician visited her. The doctors told Marya Kalesnikava her diagnosis, as well as details of the surgery. Aliaksandr Kalesnikau did not know her diagnosis," the channel wrote.
Recall, on November 29, it became known about the hospitalization of Maryia Kalesnikava. According to unconfirmed information, she has a perforated ulcer.
Maryia Kalesnikava was sentenced to 11 years in a general-security penal colony. She was sent to Homiel penal colony No 4 to serve her sentence.