Media: Dynamic Situation In Minsk Causes Lukashenka's Panic
26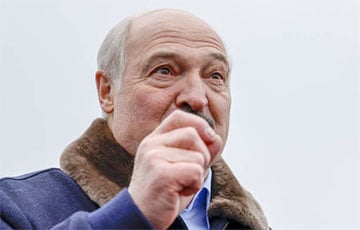 Moscow does not rule out the possibility of a radical plan to deal with the dictator.
The Russian leadership has a whole scheme of measures to pressure on Belarusian dictator Lukashenka in order to get him to involve the Belarusian military in the war in Ukraine, the Zerkalo Nedeli newspaper cites informed sources.
"Moscow is not satisfied with Minsk's cop-out approach that has been there since February 24 and Belarus' indirect participation in the Russian-Ukrainian war, when the territory of the union state is used as a launching pad for military actions against Ukraine," the weekly notes.
In particular, they are trying to provoke a feeling of panic in Lukashenka himself.
The reason for such steps is the desire of Russian leader Vladimir Putin to capture Kyiv, which Moscow considers "the mother of Russian cities," and which will allow the Kremlin master to feel victorious over all his previous defeats.
At the same time, Moscow does not rule out a radical plan of action regarding Aliaksandr Lukashenka.
"The situation in Minsk is developing dynamically," the newspaper notes.