Zelensky Recalls Budapest Memorandum To Those Who Want To Negotiate With Russia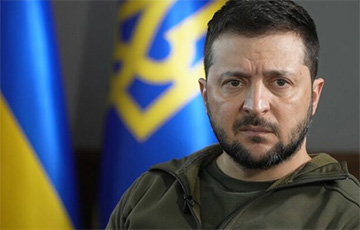 Peace with Russia will be possible only after it returns the occupied territories.
Ukrainian President Volodymyr Zelensky said in an evening address on Monday that peace with Russia would be possible only after it returned the occupied territories and, using the example of the Budapest Memorandum, reminded that Russia did not keep its word.
December 5 marks the 28th anniversary of the Budapest Memorandum, which was supposed to ensure Ukraine's security, respect for sovereignty and territorial integrity.
The fate of the Budapest Memorandum, according to Zelensky, "gives answers to many current questions about Russia."
"Any signed agreements will bring no peace with these terrorists. They will definitely violate it if we just agree on something with them. To surrender to Russia at least some of the security elements of others means a new war," the Ukrainian president said.
Zelensky believes that only dismantling Russian terrorist capabilities, dismissing all Ukrainian land and bringing war criminals to justice can bring peace.