Russia Loses Two Tu-95MS Aircraft Out Of 20 Operational Aircraft Strikes At Saratov Air Base
10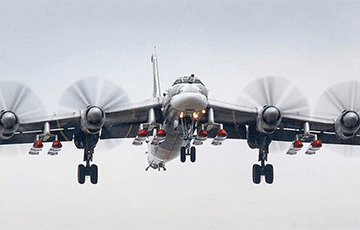 These aircraft are actively used to launch missiles at Ukraine.
Two Tu-95MS strategic bombers were allegedly damaged during a drone attack on the Engels airfield in the Saratov region. In total, Russians have 60 such missile-carrying airplanes but only more than 20 of them are in combat-ready condition, defense observer and director of Defense Express Sergei Zgurets says in his column for Espresso.
These 20 Tu-95MS bombers are actively used for launching missiles on the territory of Ukraine. Information later emerged about the explosions at the military airfield Diagilevo as well. The Institute for the Study of War also writes that both air bases house elements of the Russian strategic bomber fleet, which Russia used to strike Ukraine throughout the war.
"In both cases we are talking about military facilities that are more than 600 km away from the state border with Ukraine. The AFU does not seem to have such long-range means of destruction. However, there is one "but".
The Russian media reported that the AFU struck the Engels with a strategic drone VR-2 "Strizh" of Kharkiv-Zaporozhzhia production (the engine is manufactured by Motor Sich).