Will Euro Banknotes Disappear From Belarusian Exchangers?
13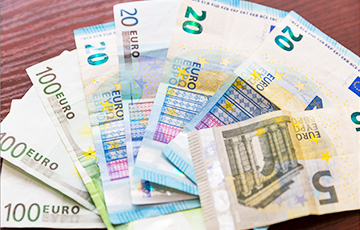 An economist gives an explanation.
The National Bank of Belarus announced the withdrawal of the euro from the foreign currency basket. Economist Leu Marholin told Charter97.org what this means for Belarusians.
"This means that the real state of affairs is fixed. The basket is usually made up of the most demanded currencies at the market. Until the beginning of this year, most of the calculations in our country for imports or exports were made in dollars, euros and Russian rubles, so these currencies were included in the basket. Moreover, their share approximately corresponded or correlated with the share in foreign trade turnover.
After the outbreak of the war in Ukraine and the imposition of sanctions against the Belarusian economy, we faced a situation when exports and imports were reoriented to the Russian Federation. And if the USD is a more universal currency and a fairly significant turnover is paid in dollars, then the share of the euro has fallen so much that it makes no sense to link the Belarusian ruble exchange rate with the euro exchange rate. But we know that the CNY has been included in the basket. Our national regulator has decided that the RUB, USD and CNY are enough to support and determine the level of the BYR."
"Can the Belarusians face the fact that there will be a restriction on the sale or purchase of foreign currency, as it was in Russia at the beginning of the war?"
"I don't think. This situation in the Russian Federation happened because there was a ban on the import of cash currency. And Russia is a rather large country and has a large population. Just the import of foreign currency by individuals was clearly not enough, so the bank had to impose restrictions. There are no such restrictions in Belarus yet, I do not think that they will appear in the future.
As for the fate of the euro in general and its availability in exchange offices, and so on, it depends more on the positions of commercial banks. But given that they are guided primarily by the desire to make a profit, then if there are no additional instructions from the National Bank, commercial banks will continue to work with the euro, as they did before.
As for the cash turnover, we should not forget that a very large number of Belarusians work in European countries, in particular in Lithuania, where the euro is the official currency. Many citizens transfer and bring cash euros to Belarus, so the turnover with this currency will be quite large."